The COVID-19 pandemic has given rise to an abundance of new literature.
Times are turbulent now, with current events shifting the idea of what it means to live a normal life in today's world.
With the shifting of ideologies, it is important to educate ourselves as to how we should have combated the pandemic, how we combat it now, and how to combat it in the future, both as a virus and as a catalyst to our ever-changing society.
As knowledge is power, we should arm ourselves with an education, and as such: we will explore the best books on COVID-19.
Best books about the Coronavirus: Our 9-Point-list
For number #1, excuse the self-promotion!
1. The Corona Dilemma: 20-20 Thinking For The Next Normal
Author: Ron Bartsch
Published: November 2020
Publisher: Vivid Publishing
COVID disrupted all of our personal and professional lives.
For those unsure about where COVID-19 leaves them in the world, internationally recognised aviation consultant Ron Bartsch's The Corona Dilemma: 20-20 Thinking For The New Normal has the answers.
He explores not how to resist the changes in our world, but how to adapt to them and to come out into the next normal, with a better version of normality.
'The Corona Dilemma', a key principle of the book, is all about educating readers on assessing their own lives, inciting creativity in their lives, and prospering in the future – where the next normal involves a life heavily impacted by the coronavirus.
With times seeming somewhat arduous, The Corona Dilemma is one of the best books about the pandemic that a person can read right now or for a future pandemic, as well as in response to any uphill battle in their lives.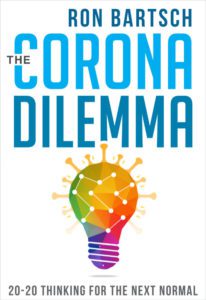 2. People Count: Contact-Tracing Apps And Public Health
Author: Susan Landau
Published: April 2021
Publisher: MIT Press
It's important to understand how we got to the point we are at now, with COVID-19 ravaging the world on a global scale. However, now that we have been dealing with the pandemic for over a year, we must further control the spread of the disease through contact-tracing.
A modern solution for the modern pandemic, contact tracing has been used for locating contacts of individuals carrying sexually infections and deadly bacteria such as tuberculosis.
With the greatly inflated effect of COVID-19 in comparison to more localised diseases like STI's, contact tracing has evolved with the usage of modern technology such as smartphones and QR codes.
This book introduces readers to the technology behind contact tracing and its importance in the ever-changing world.
3. How To Make A Vaccine: An Essential Guide For COVID-19 And Beyond
Author: John Rhodes
Published: March 2021
Publisher: University of Chicago Press
John Rhodes, an immunologist, illustrates in this book a full history of vaccination history going back three-hundred years. He explains how vaccines are created, tested, and released to the public for use.
Simplifying an incredibly intricate and complicated field of study, Rhodes' How To Make A Vaccine educates the layman and introduces individuals to his world of lives at risk and grand stakes, while also providing hope for the future of humanity with the introduction of more advanced vaccinations.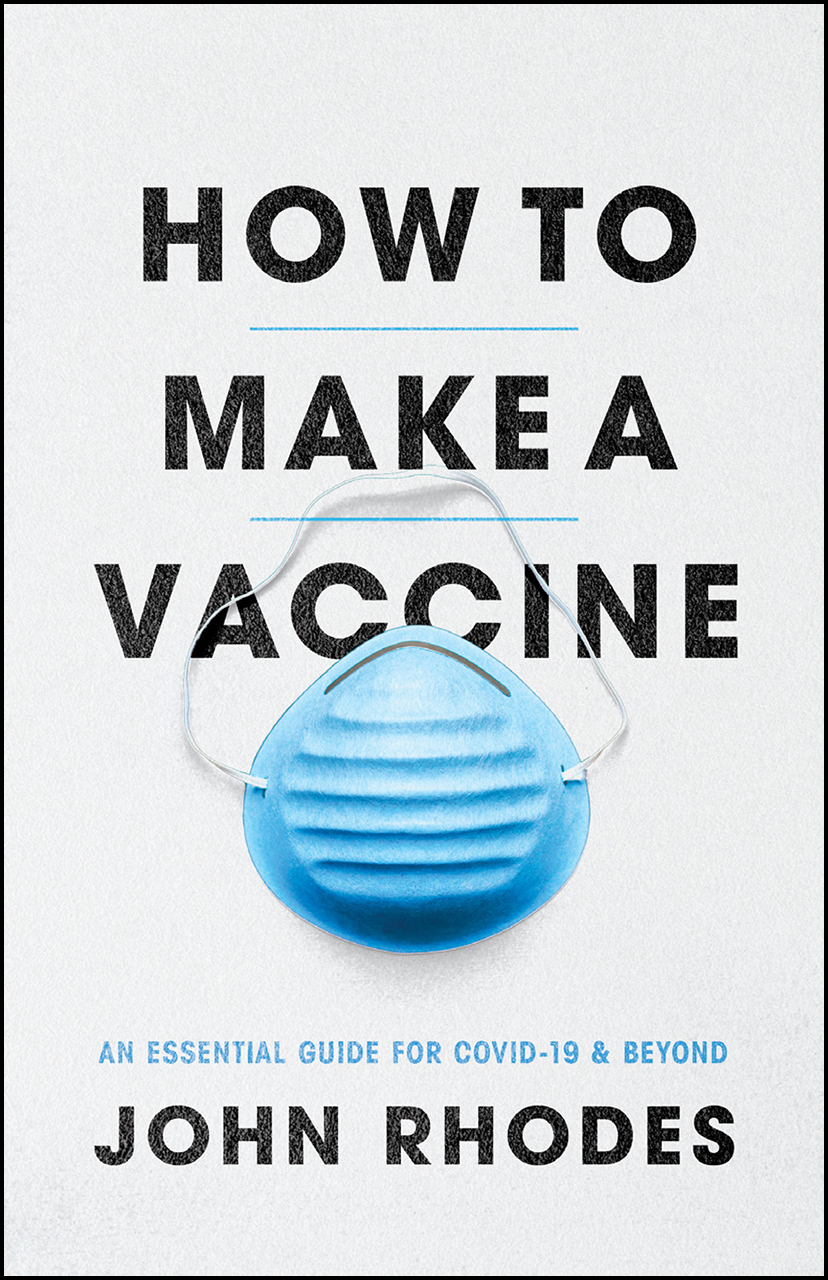 4. The Plague Cycle: The Unending War Between Humanity And Infectious Disease
Author: Charles Kenny
Published: January 2021
Publisher: Scribner
As stated by other coronavirus books, a key factor contributing to the infamy of COVID-19 is its inherent capability to spread between individuals in a fast and destructive method.
Charles Kenny's The Plague Cycle attempts to explain this with the growth and size of human civilisations throughout history, painting the plague cycle as being that of the inevitable unleashing of disease, just as humanity inevitably prospers.
Stretching back as far as five-thousand years, this book of virological history provides an explicit look at how humanity's own ability to spread like a virus allowed a virus to spread like humanity.
5. The Pandemic Century: A History Of Global Contagion From The Spanish Flu to COVID-19
Author: Mark Honigsbaum
Published: April 2020
Publisher: Random House
A historical look at pandemics. It starts with 1918's Spanish Flu, then 1924's pneumonic plague, 1930's psittacosis, all the way up to recent history's SARS, Zika, Ebola, and the current state of pandemics with COVID-19.
This comprehensive look at over one-hundred years of outbreaks differentiates itself from others of its kind with a mix of history, sociology and reporting to stand out as one of the best pandemic books.
6. Apollo's Arrow: The Profound And Enduring Impact Of Coronavirus On The Way We Live
Author: Nicholas A. Christakis
Published: October 2020
Publisher: Hachette UK
Exploring how humanity has reacted to the current pandemic conditions and how it will likely react in the future, public health expert Nicholas A. Christakis' Apollo's Arrow takes a scientific approach to the analysis of past outbreaks compared to more recent outbreaks.
The book discusses various scientific research, establishing itself as a retrospective post pandemic book looking to the future of how humanity will adapt.
7. Understanding Coronavirus
Author: Raúl Rabadán
Published: June 2020
Publisher: Cambridge University Press
Spanish-American physicist Raúl Rabadán categorically construes an understanding of the coronavirus from multiple angles, such as its origin, transmission, effects, similarities to other diseases, and its prevention.
For individuals looking to formulate a somewhat thorough understanding of the pandemic gripping our world, this book, like others on this list, is a must-read.
8. The Rules Of Contagion: Why Things Spread And Why They Stop
Author: Adam Kucharski
Published: July 2020
Publisher: Basic Books
The COVID-19 pandemic has garnered a reputation for being an immensely contagious virus that can stop humanity in its tracks.
However, while we are locked down, stopped in our tracks, we have seen firsthand how contagious ideas and movements have become through our voluntary and involuntary audience of world events, both domestic and internationally.
While also containing information about the contagious nature of viruses, this book also raises the pertinent question of the virality of our own actions.
Exploring politics, online manipulation, disinformation, and finance, along with disease, this book serves as an introspective look at our willingness to go along with the narrative, shining a light on the literal and metaphorical viruses that pervade our lives in the 2020's.
9. COVID-19: The Pandemic That Never Should Have Happened And How To Stop The Next One
Author: Debora Mackenzie
Published: June 2020
Publisher: Hachette Books
Written by scientific journalist Debora Mackenzie, her pandemic book explores how COVID-19 escalated to its current state.
She explores the recent history of pandemics such as those involving SARS, H1N1, Ebola, and others, outlining what was learned by the diseases and how to best respond to them.
In outlining this, she states how we failed to learn from our past approaches, and how we best adjust our approaches to pandemics in the future, lest we suffer the same fate once again.
With this retrospective look at what we could have done better, Debora Mackenzie's book introduces the list of books about COVID-19 pandemic causes, responses, and effects splendidly.